Climbing the Career Ladder in Tech: A Suggested Readings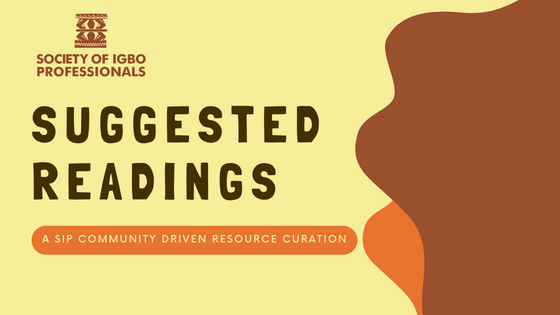 Climbing the career ladder in tech: A suggested readings is a compilation of resource links and content shared by the SIP community. In this edition, we explore opportunities in tech career and also recommend a reading list.
How to Make  Career Transition into Tech (BellaNaija)
By Joy Eneghalu
Many people believe that they have no future in the tech space because of their educational background. Technology is a family of professions and absorbs a lot of traditional skill sets.  As a result, it opens up a lot of possibilities for people with  no background in tech. In this article, Joy Eneghalu shares steps on how to transition into tech from your traditional job.
 By Chukwuemeka Afigbo
As a young developer, it can be hard identifying the difference between various roles in Developer Relations (Devrel), and how to get started in Devrel, particularly when one has no programming or coding experience. Chukwuemeka Afigbo identifies the 3 core skills you need in kick starting your career in Devrel.
By Columbia Engineering Bootcamp
Coding is not a profession for only millennials and the Gen Z generation. Older people can easily learn programming once they overcome anxiety and insecurity, and realise that there is no ceiling on achievement. In this article, you will learn the basics of coding if you walk you through the basics of how to learn coding  and get introduced to trending programming frameworks.
By Laurence Bradford
Having a coding skill is great but it is not a skill that everyone wants to do daily. It is also a skill that is not easily picked. However, this should not deter one from seeking and making a career in the tech industry. As the industry expands, more well paying non-coding roles are opening up. This article highlights  non-coding roles in the tech industry.
By  Samaneh Nasihatkon
A good tech book can offer fresh perspectives on essential and emerging skills and technology. Samaneh has carefully curated a selection of useful books that are suitable for anyone seeking to advance into tech.
Compiled by SIP Community Manager.